Portland, Hillsboro, Tigard, Beaverton, Lake Oswego Pressure Washing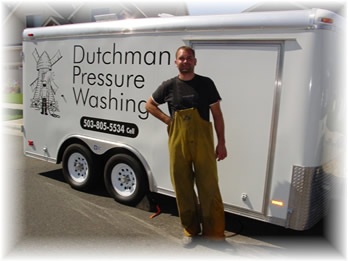 Dutchman Pressure Washing
With 10 years of experience, we guarantee quality workmanship with a friendly and efficient service for pressure washing. We have built a very solid reputation for timeliness and excellence in
Portland, Hillsboro, Tigard, Beaverton, Lake Oswego
. We are fully licensed and insured. We also work with property management companies and provide discounts depending on the number of jobs.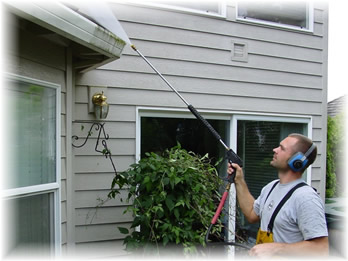 Contact Dutchman Pressure Washing in Portland, Hillsboro, Tigard, Beaverton, Lake Oswego. We are an experienced pressure cleaning specialist you can depend on. Dutchman Pressure Washing is an expert in the field of pressure cleaning for residential and commercial.
Our equipment is state of the art for the removal of dirt. Our crews are trained in the removal of oil, grease, graffiti, plus much more.



Call Dutchman Pressure Washing for the following:


Hot and Cold Water Cleaning
Water Sealant
Exterior Building Cleaning
Deck Clean and Stain
Vinyl Siding Expert
Trash Enclosures
Signs and monuments
Chewing Gum
Graffiti
Remarkable Customer Service
Dutchman Pressure Washing is family owned and operated and has an excellent reputation and references to match in Portland, Hillsboro, Tigard, Beaverton, Lake Oswego. Contact us today at 503-805-5534 or fill out our online request form.
We also work very closely with Holland Painting, a painting contractor. Check out their website by clicking on the logo below.




Call Dutchman Pressure Washing Today